How Chicago's Mayor Lori E. Lightfoot Expanded On Viral Memes to Strengthen Her "Stay Home Stay Safe" Campaign
When the Covid-19 pandemic created the need for shelter-in-place and social distancing mandates, state and local governments across the country had a unique communication challenge the likes of which we have not seen since WWII. As we know, during the Second World War, the government and businesses created posters, pin buttons, newspaper ads, and tv commercials urging citizens to do their part:
Join the Army: "We Want You for the U.S. Army"
Join the Workforce like Rosie the Riveter: "We Can Do It"
Grow Your Own Food: "Dig on for Victory"
Carpool: "They do it…so can we."
Conserve Scarce Goods: "Do with less – so they'll have enough!"
We Can Do It: Creative Messaging for Difficult Times
When Chicago had to shut down the lakefront, riverwalk, and parks to crowds throughout the city to stop the spread of the Covid-19 virus, Mayor Lori Lightfoot knew Chicagoans wouldn't be pleased. But by using some self-deprecating humor, she was not only able to get citizens to obey – but to continue enforcement work on her behalf – in neighborhoods all throughout the city.
The memes began when Lightfoot joined Illinois Governor JB Pritzker on stage in daily news conferences to explain the need to stay home to combat the spread of the coronavirus. Her no-nonsense presence – told Chicagoans that she meant business! People started photoshopping the very stern-looking mayor into various places, watching over the city to ensure her restrictions on gathering were taken seriously.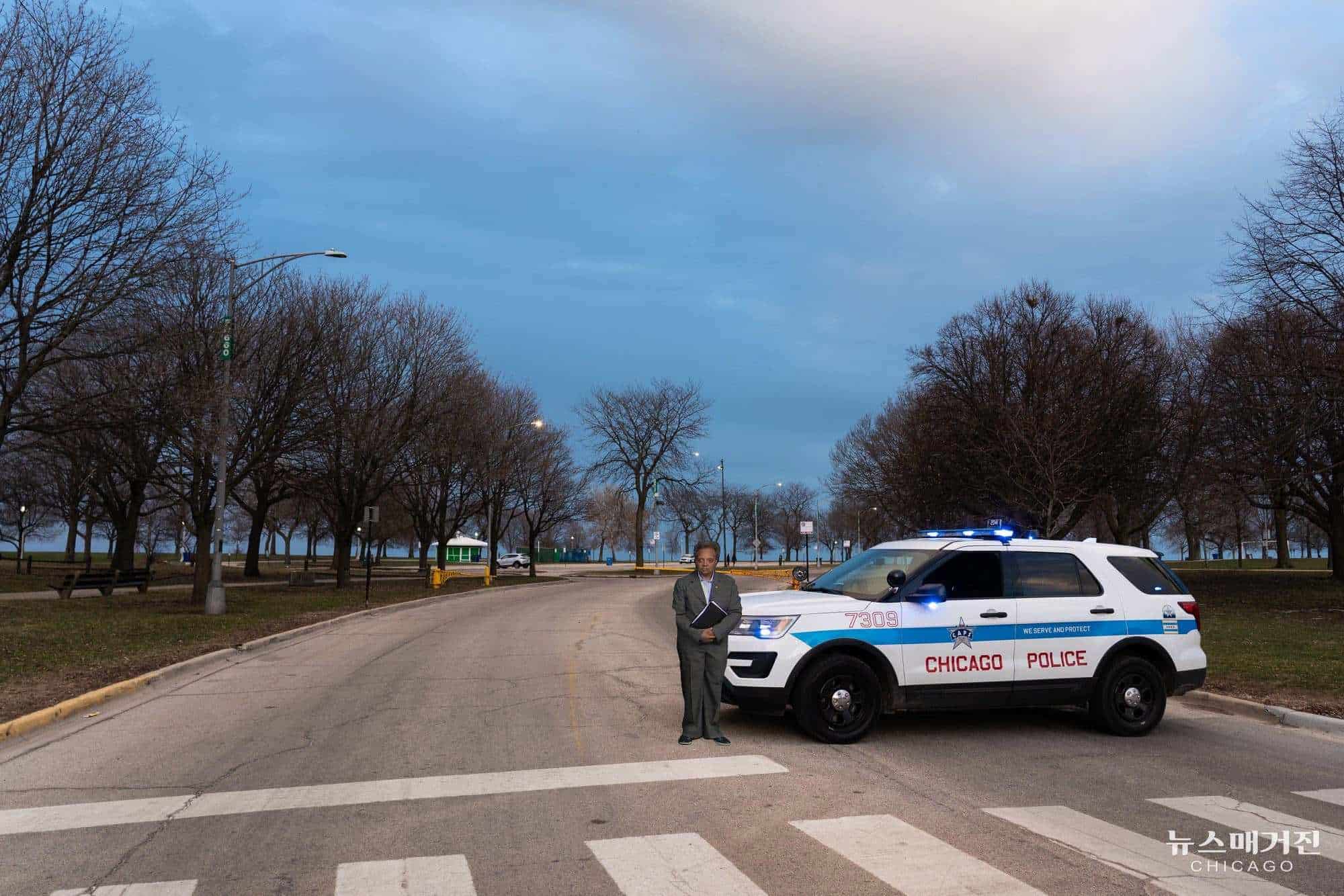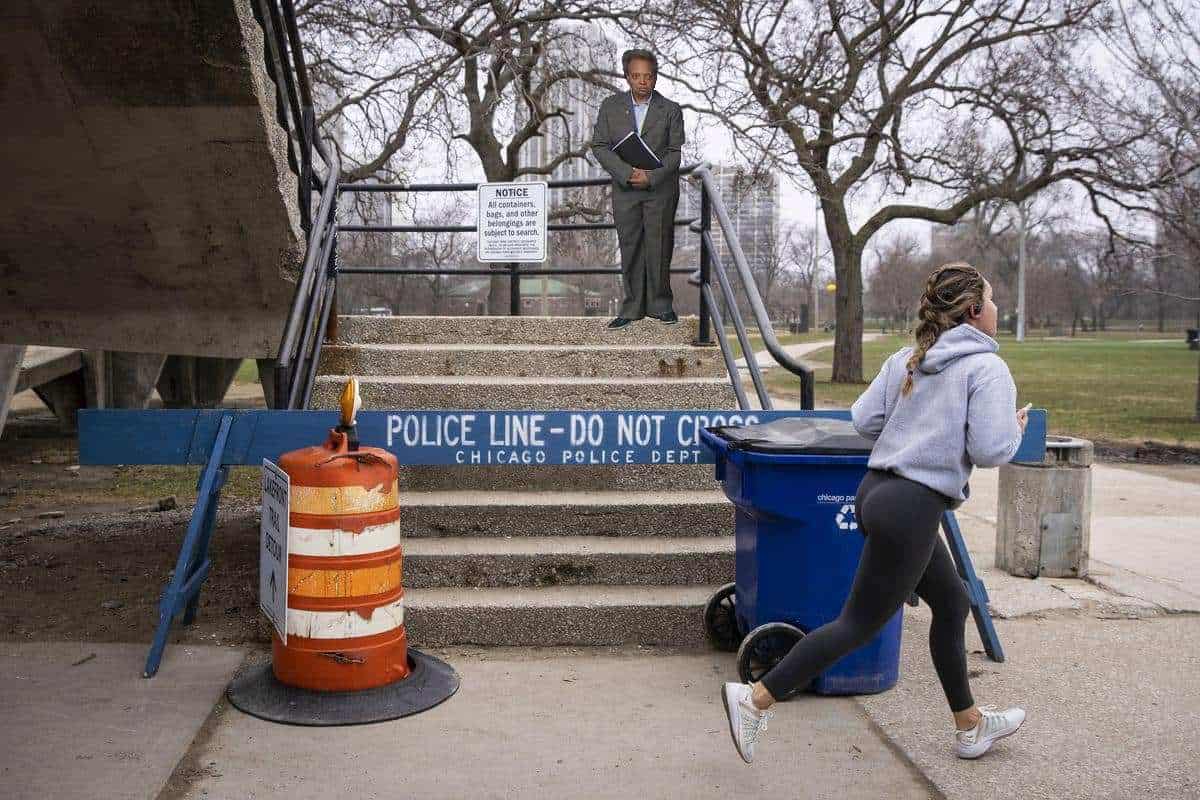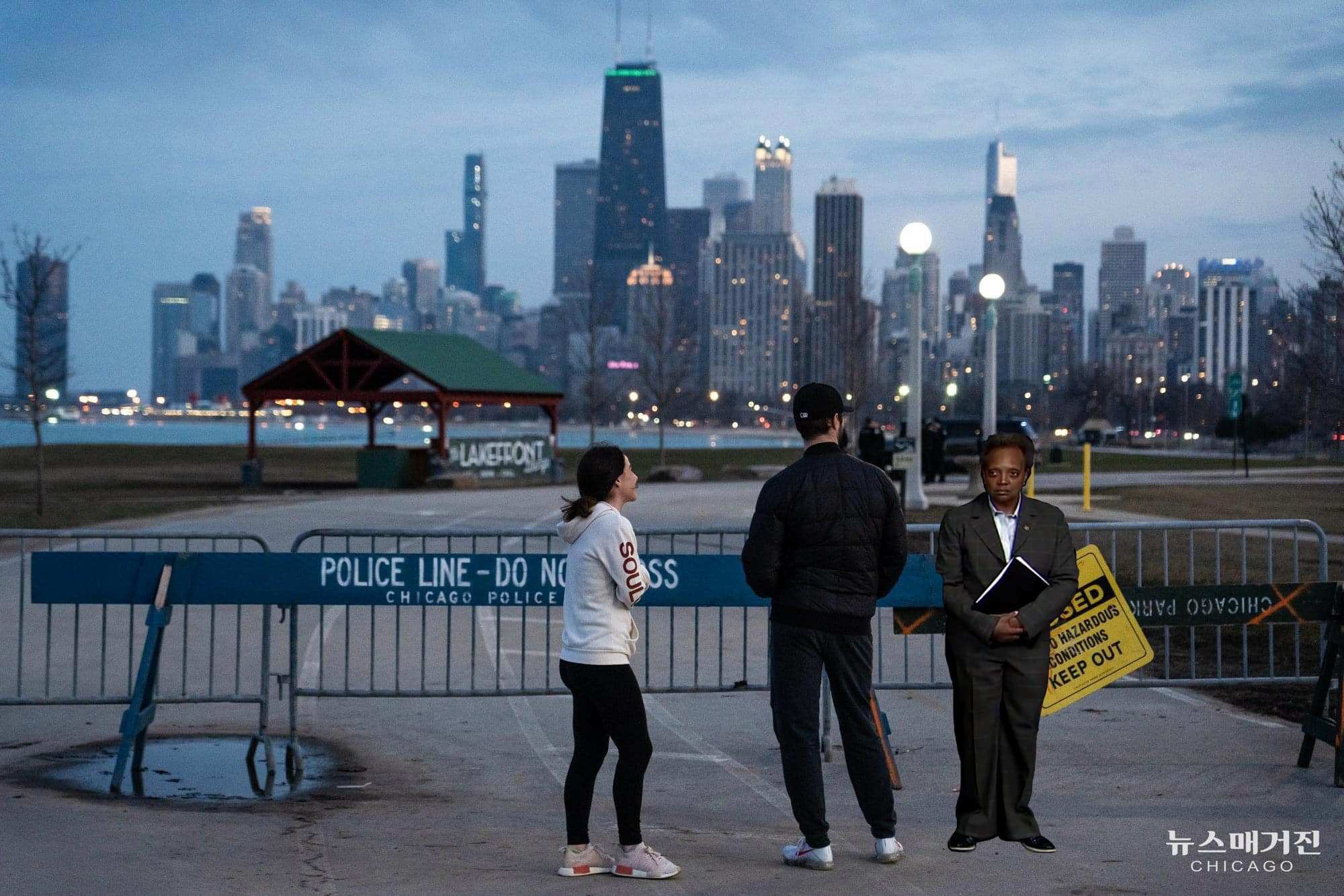 Lightfoot did a wise thing when she joined in the fun and created a smart, funny public service announcement video shot in her home titled "Stay Home Saves Lives" (see it here.)
The video, which she posted to Twitter, used humor and repetition to "prove that she will do anything – even try to play guitar – to encourage social distancing". The video is broken up into eleven bite-size segments bracketed with the campaign message: "Stay Home Save Lives". In each segment, Lightfoot embodies a different "character" to appeal to all kinds of citizens. As "the baker", she traces out the words "Stay Home Saves Lives" with her finger on a cookie sheet covered in flour.
The video ends with "The Realist" persona and this plea: "The truth is: 40,000 hospitalizations will break our healthcare system. Stay home. Save lives."
Repetition is key in effective communications (it's why radio and tv commercials repeat phone numbers and calls-to-action so many times in each spot). Mayor Lightfoot reiterated her message eleven times in the single video; then followed up with another video and consistent images of her "Stay Home. Saves Lives" logo adorned with stars every time she saw the opportunity.
And she carried the message everywhere she went: On April 7, she even drove around the city in her car yelling at crowds on sidewalks to "Go Home!" – sort of breaking the fourth wall by getting folks to rubberneck and exclaim: "Was that the Mayor?!". Lightfoot welcomed (and appreciated) the efforts of Chicagoans continuing to photoshop her into scenes all around the city, protecting citizens with her vigilant (yet humorous) stance.
"I think this is a really difficult time. People are afraid. The stress levels are high. In any difficult time, I think we've got to have a sense of balance. Humor is a big part of it. I've actually enjoyed [the memes]."

Mayor Lori E. Lightfoot

Mayor, Chicago, IL
Memes Are Inside Jokes You Share With Strangers
Sometimes the best way to reach people who wouldn't otherwise pay attention is to use humor. These days, memes are very effective at communicating ideas across social media. But even folks who actively avoid Twitter, Facebook, Instagram, TikTok, and other platforms get exposed to the most popular memes when they get network tv and media coverage for going viral (just take a look at the sources for this article below as proof). Memes are a contemporary way to make people feel connected – they are "inside jokes" you can share with strangers.
As Chicago magazine put it, "At its base, leadership is about making people want to do what you want them to do, rather than forcing them to do it. No mayor has ever asked Chicagoans to make the sacrifices Lightfoot is asking of us. If turning herself into a comic figure is what it takes to get the city's attention, that doesn't make her a cartoon character, but a smart leader."
Memes can spread fast — quickly morphing into knock-offs that influence the varieties of communities they reach; yet traceable back to the original idea. Here are just a couple of examples of how the Mayor's "tough stance" guarding the city grew into something more than simply a plea to follow government orders. You'll find dozens of "Where's Lightfoot" memes with the Mayor photoshopped into various spots like these: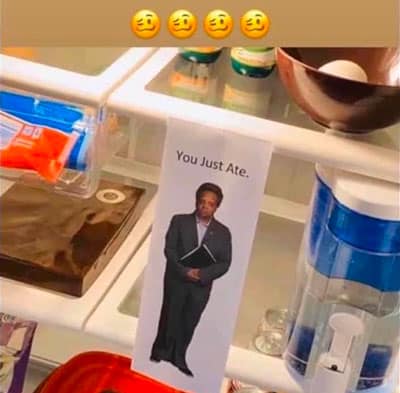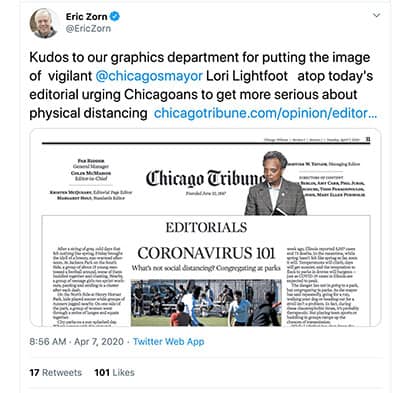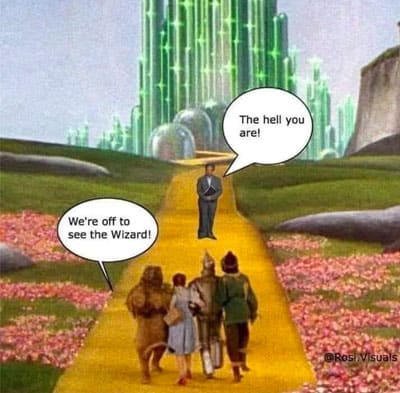 Chicago magazine quotes Kelly Leonard, a longtime creative exec at the Second City (the legendary improv theater), characterizing Lightfoot's use of comedy as "brilliant" for how it engages people.
"She's fighting a virus with a virus because comedy is also viral and humor is contagious. The idea that she would pick a medium by which she could use the biggest megaphone was smart."
Can You Use Humor And Memes To Communicate Your Agency's Important Messages?
Yes, you can! Here are a few tips to get you started:
First, decide what it is you want to say and say it in as few words as possible.

Come up with a supporting visual idea that is as succinct as your verbal message.

Let it be gritty and unrefined. Drop formalities and have fun with it.

Run your ideas by a couple of trusted members of your representative communities to make sure you're on track and not offensive in any way.

Meme-making apps you can try:

Giphy

(Android and iOS),

Mematic

(Android and iOS),

GATM

(Android), Instameme (

Android

and

iOS

), Meme Generator + Creator (

Android

and

iOS

), Meme Generator (

Android

and

iOS

)

More comfortable on your computer? For image-based meme creation on your pc or mac (including basic gif animations), use a free tool like

Canva

to compose your visuals and verbals into an image you can share on social media. You can choose from hundreds of free templates to create the perfectly sized image in minutes, download the file, and post it to LinkedIn, Instagram, Facebook, Twitter, Reddit, and much more.

Bonus:

Canva also has great infographic templates you can use to tell more complex stories.

For videos, vimeo has templates

that make it easy to compose something in minutes. Or, if you're targeting

TikTok

, you can use the TikTok app on your cellphone to create a video on the fly.
What is your communication challenge? Can you use humor…and possibly memes to take it viral? Give it a try! Be the next trending topic.
Article Sources For This Post:

The Peers in Public Records Newsletter (formerly FOIA News) is a bi-monthly e-newsletter brought to you by GovQA. It is a collection of the latest trends in public record requests and government transparency initiatives, shared stories, live roundtables, informative case studies, and actionable knowledge that will help you calm the chaos and keep your organization compliant. Send your comments to peers@govqa.com.
Subscribe to the Peers in Public Records Newsletter