Public Records Requests are an important facet of state and local government administrative operations — even if they don't take up a large portion of your agency's mindshare on a day-to-day basis. Vital to democracy — they promote effective and efficient government and they preserve the contributions of governments for future generations.
The more modern and efficient your agency's public records process is, the more time you have to spend on your agency's true mission. And the straightest path to simplifying your public records request processes and ensuring best practices is to leverage technology.
When 21st-century cloud-based software (like GovQA) replaces your manual public records request processing methods (like spreadsheets, wall calendars, and sharpie marker redactions) as well as on-premise digital solutions (like custom databases residing on computers or servers in-house) — you gain the following benefits:
Ability to complete your

work remotely

when necessary (now, and for future crises)

Increased agility & greater visibility

into your process and statuses critical during schedule changes, disruptions and furloughs (such as those caused by COVID-19)

Better preparation for spikes in request volume to

prevent future backlogs
Cost-effectiveness

due to reduced need for IT time and financial resources and cost-savings in physical materials.

You can

do more with less when you choose a scalable platform

that solves other challenges beyond public records; allowing consolidation of training, procurement, and more.

Reduction in risk

of errors and missed deadlines (thus avoiding potential litigation and fines)

Increased data security

and reduction in cybersecurity threats

Enhanced customer experience
Let's Take a Closer Look at Some of the Technology Options Relevant to Public Records
Nearly everything your agency staff does is documented with a public record. This creates an enormous body of work to document, file, maintain and share. Here are some of the most common tech tools used by state and local government records custodians:
Word and Data Processing Tools

















Cameras & Recording Devices
(photos, videos, audio files)












Security & Encryption Tools to Protect Email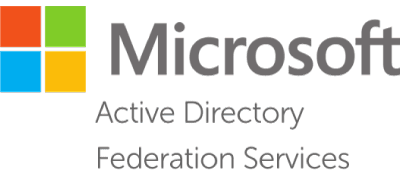 Document Destruction Services









GovQA Automated Workflow Management Software




Getting Your Feet Wet and Moving into the 21st Century
SIDEBAR: Public Records Gets Techy Public Records used to be documented on paper. Then hand ledgers and typewriters were replaced by word processing software and spreadsheets. Presentations in 3-ring binders were replaced by Powerpoint. US mail was to a large extent replaced by email. Websites gave you a presence beyond signs on your building and phone book directories. And office lobbies were replaced by mobile device apps that allow bill paying and permit applications online. Phone calls (and faxes) are being replaced by social media and instant messaging. Film cameras and tape recorders have been replaced by cell phone cameras, dashcams, body cams, and surveillance cameras.
Public records technology is changing and your agency has had to try to keep up — often with unfunded mandates or limited funding. "Smart" governments are being recognized and rewarded for using technology to advance their missions. Technology can save time AND money, while at the same time allowing agencies to better serve the public. Calculate the true cost of public records for your agency here (and understand the ROI for adding technology).
Outside of the Microsoft Office Suite, one of the first pieces of software most agencies purchase for public records is some type of records management database that houses records in a digitized form (whether the record is natively digital — like an email or converted to digital by way of a scanner). Instead of walking to physical filing cabinets; or driving to access boxes stored off-site, digital filing systems let you search for responsive records from your desk in seconds or minutes. It's important to note that very few agencies have every record in digital form, but it's good practice to default to digital or scan as many records as possible (implementing plans to scan useful older records as feasible). Records management database tools help you HOLD YOUR RECORDS in an organized, searchable form.
Once you've got the technology to hold the records, the next step (or simultaneous step) is to purchase specialized software to easily and securely SHARE YOUR RECORDS (via public records requests). Moving beyond manual processing and release of paper copies and sharpie marker redactions to a 21st century public records request management solution is an excellent way for agencies to boost relations with the public. Cloud-based tools make it easier for you to improve access and insight into the inner workings of your government. They help you meet the calls for greater transparency – while maintaining the necessary confidentiality of protected data. Make the right choice, and you get a solution that you won't outgrow – a platform that handles public records and so much more (including subpoenas, legal holds, claims, complaints, and correspondence).
Cloud Applications vs. On-Prem and Point Solutions:
What's the right choice for your future?
With cloud-based software (like evidence.com or GovQA's automated workflow management platform), there is no need for storage on your computer or device and no need to run updates (GovQA updates automatically). On-prem solutions, on the other hand, must be installed (so they take up hard drive space); and must be manually updated/maintained/patched. How much time and resources could your agency save by eliminating the task of patching inflexible old systems (a process which layers complexity and cost onto already tenuous legacy technology)?
On-prem and point solutions might get you 80% of the way to what you need. But that last 20% is what really makes a solution fit your business process. Were your outdated processes exposed during Covid-19 when teleworking was required for business continuity? Did your agency accumulate a backlog because records were inaccessible? Or because your staff didn't have access to records sharing tools when working from home? Now is the time to modernize your public records processes with a solution that helps you telework – a solution that pays for itself. And, a solution that can solve challenges beyond public records — like GovQA's automated workflow platform that offers long-term scalability in managing public records, subpoenas, claims, complaints, and more.
A Case for GovQA's Automated Workflow Management Platform
GovQA is a cloud-based software platform that sits in the middle of all your public records manual and digital tools — it works with old-school records as well as your modern document management systems, operations software tools, and evidence portals. It includes a modern front-end public portal that enhances your relationship with requesters; and a powerful back-end admin portal that simplifies request processing by your staff.
The GovQA public portal digitizes the intake of requests so you can benefit from helpful automated workflows behind the scenes. Some of the processes which can be automated include assigning requests to the correct staff, sending acknowledgments, triggering notifications, and logging all activities from initial request through to final release and view/download of the public records responses you have posted. The public can not only submit requests online but can also retrieve responses from the portal as well. And with our invoicing/payments module (integrated with your preferred payment processor), you can recoup some of your time and materials costs.*
On the GovQA staff portal (which, too, can be accessed anywhere you have an internet connection and is compatible with single-sign-on technologies like ADFS and Okta), your team can gather, access, share, and manage requests and records by dragging and dropping emails with attachments, video/audio files and more to the attachments area. Then your team (and external agencies/parties with approved access) can seamlessly and securely review, redact, track, and release public records using the portal. Integration with Open Data Portals (like Socrata and OpenGov) lets you share release packets with more than one requester at a time – helping reduce your request volume. A powerful reporting suite gives you insight into your process and makes it easy to generate stats and provide oversight. Automatic countdowns and status indicators help you stay on top of timelines and rock-solid security with CJIS/HIPAA compliance keep litigation at bay. Document retention/destruction schedules can be set up in GovQA to help keep you from the risky practice of saving aging records beyond their useful life.
Open the infographic above to download it for personal use, or use the share buttons below to share to social media. (Click button to open image in new window; then right click and select "Save Image As" to download it to your pc or device.)
View Infographic
You'll quickly see how life-changing GovQA can be — and since it's scalable, you can add other solutions for subpoenas, complaints, claims, and more at any time. Continuously updated with proactive enhancements to adapt as your needs (or the law) changes, GovQA's forward-thinking design allows governments to action ALL information in response to ANY urgent request in one centralized portal — it's a platform you won't outgrow.
Embrace the opportunity for post-crisis transformation. Prioritize workflow automation now and reap the benefits for years to come.
*Where permitted by law.
GovQA can help you answer the call…for answers…AND put money back into your budget.
Request a live, no-obligation, demonstration of the GovQA Exchange Platform that's tailored to you.

The Peers in Public Records Newsletter (formerly FOIA News) is a bi-monthly e-newsletter brought to you by GovQA. It is a collection of the latest trends in public record requests and government transparency initiatives, shared stories, informative case studies, and actionable knowledge that will help you calm the chaos and keep your organization compliant. Send your comments to peers@govqa.com.
Subscribe to the Peers in Public Records Newsletter